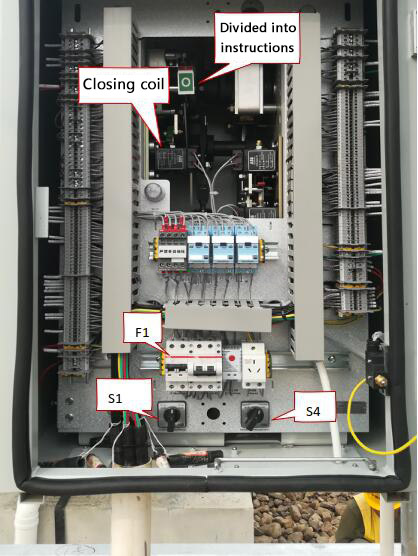 1. Apply for the first type of work ticket and prepare for the start of work.
2. The motor circuit switch F1 is open.
3. The circuit breaker is in position.
4. S4 is placed in the "isolation" position.
5. Good grounding.
6. The closing spring is completely discharged.
7. The opening spring is completely discharged.
8. Remove the cable connecting the coil.
9. Loosen the fixing bolts on both sides of the coil and remove only one.
10. Gently shake up and down to remove the coil.
11. Install the new coil and fix it with bolts.
12. Connect the cables.
13. Restore various safety measures.
14. Carry out several opening and closing tests.